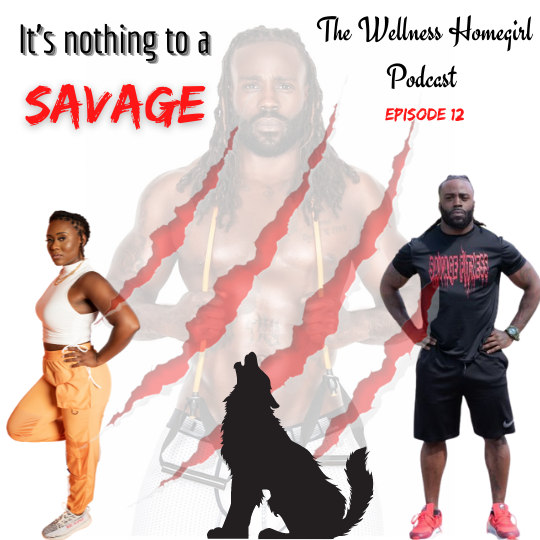 Hey Y'all,
Health and Fitness must be a priority!
We're not getting any younger and with the way the world is right now with Cancer, Covid, and other illnesses and diseases running ramped, WHAT BETTER TIME THAN NOW?
Health is wealth right?
So why do we put it on the back burner? Lets start making it a priority! We need to be around for our children and grandchildren and be good examples of healthy living.
In todays episode you will hear me interview my fitness coach James Rollerson. He is the Owner/CEO of Savage Fitness Gym in Fort Worth, TX.
He's real, raw, and honest about health, fitness, and honestly about EVERYTHING!
Savage Gym is like none I've ever been to! If you follow me on social media, YOU KNOW ITS LIT! We have some REALLY GOOD conversations and BOMB workouts on a daily! I've met some amazing people there, Chefs, News Anchors, Radio Hosts, Podcasters, Nurse Practitioners, Entrepreneurs, Coaches, Bakers, Mixologists, and more!
Savage offers group, online, and one on one training.
https://linktr.ee/SavageFitnessGymLLC
Check Savage out on IG: Instagram.com/Savagefitnessgym
Join me in my Free Wellness Facebook Community: https://www.facebook.com/groups/457476612169152/
Follow me on IG: Instagram.com/the_wellness_homegirl